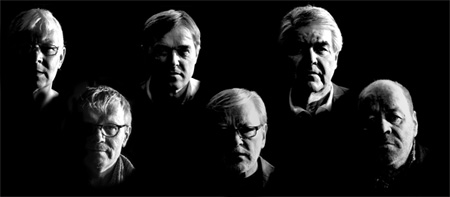 A pop group called "The Shakin' Madmen" was formed by a bunch of eager youngsters at fall 1964. The group soon gained a leading position of pop groups in its home area, South-Western Finland. The name was shortened to "Madmen" a couple of years later.
During a succesfull career, until late -68, the group visited Finnish television broadcasts, performed with the famous "Kinks" in the Concert Hall of Turku and scored number three as it's best in the national ranking list of the "Stump" magazine.
Members of the group split up to different directions at early 1969. They ended up as music teachers, lawyers, etc. The lead quitarist Bert Karlsson stayed by music as a professional musician, with performing in the eurovision song contest (La Dolce Vita, -89) and countless albums as highlights of career.
Extraordinary to the group is harmonic vocals - best heard in Beatles, Hollies, Zombies and Moody Blues interpretations - and a stunning lead guitarist and keyboard player.
Now the group is playing again. A series of radio broadcasts was done in early 2006, dealing with the invasion of rock and merseybeat in Finland. This pulled the group together, along with six other oldtimer bands, to give an "Once again, guys!" concert. Things matched pretty well, regardless the break of 38 years! The renunion was a joyful event, and a decision was made to continue playing and giving occasional nostalgic concerts.